CYBER CRIME AGAINST WOMEN BY DEBARATI HALDER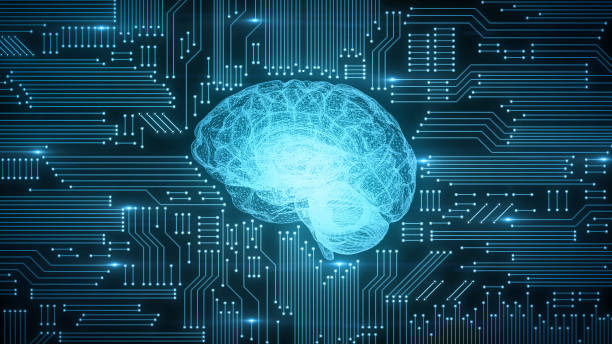 Information communication technology and digital communication technology have opened up new vistas for human relationships. The innovative technology with the help of Artifical Intelligence (AI) can now read minds,

[1]

predict illness,

[2]

predict crime occurrence,

[3]

enhance the professional and social network, and help in better analytical understanding of subjects. But it can also leave devastating impacts on human life. It can alter the data (including personal data), harm social reputation and can even instigate victims to take extreme steps like committing suicide.

[4]

All these may be done by positive and negative usage   of artificial intelligence which plays the base role for empowering Apps which in turn may be used for positive and negative usages.  Artificial Intelligence (AI) has been used by web companies like Facebook for facial recognition of users earlier. AI has also been used for companies (other than web companies) for processing employee data. In short, AI has been used to access private information of individuals either consensually or without consent. Here are three ways as how AI may create an uncomfortable situation for women specifically in India :
1.

   
Facial Recognition Apps and harassment of women: Remember the time when Facebook suddenly started asking for nude photos individuals for upgrading their own safety system apparently for providing safety mechanisms for subscribers?

[5]

This project was intended to build up a safety mechanism against revenge porn with the help of Artificial Intelligence. Facebook wanted to empower their subscribers, especially women to report revenge porn. But before that, the company wanted to ensure that the revenge porn content showcased the image that belonged to the victim specifically. The facial recognition app, the skin texture, hair color, biometric recognition technology would be matching both the images (the nude picture of the victim and the revenge porn content created by the perpetrator) and would be identifying the revenge porn content as illegal. But this project received stern objections because there were more possibilities of misuse of nude photos than positive use of the same. Facebook -Cambridge analytica case did prove that nothing is impossible when it comes to preservation of data by body-corporates and data of individuals is always profitable and the security of the  same is vulnerable. But this may not seem to be as dangerous as misuse of Face App may seem to be . FaceApp is basically used to change the face structure of the person whose photograph would be used in this App. It can change the texture of the skin and density of hair including facial hair.  In July, 2019, FaceApp became the center of concern for Indian cyber security stakeholders especially when several celebrities started using FaceApp and started showcasing their changed faces on Instagram.   While FaceApp was basically being used for fun purposes, it may also throw challenges for data safety and security of person concerned. FaceApp helps to change the structure of faces. But we should not forget that the altered facial image can be saved in devices and cloud of different individuals. This altered image may be used for several illegal activities. Predators may unauthorizedly access the social media profiles and change facial images of the victims to create fake profiles; they may also use such images to create a completely new impersonating profile to harass women. Altered facial images of women may also be used for revenge purposes especially when the victim is looking for opportunities in the entertainment or advertisement sector where her appearance may be considered as her biggest asset. Apart from this, FaceApp may be used to attract bullies and trolls to intensify victimization of women.
2.

   
Bringing back the memory: No one, but the web companies clearly remember what we posted in last summer. Every day social media companies would show what was posted by the user a year back or a couple of years back and would gently remind the user that he/she can share the said post as a memory. How does it happen? The web companies look for algorithm and the highest likes and comments for posts on daily or even hourly basis. When the posts earn more likes and comments, the AI decides to bring it forth. In certain situations, such refreshing of memories might not be 'wanted' at all especially when the victim might had a bitter ending of the relationship with persons in the said image or the text in question may no longer evoke good memories, but rather traumatize the victim more. But machine intelligence does not fail the company: it is a matter of consent and choice after all. But consider if the account is unauthorizedly accessed: the hacker may get to know something from the past which the victim may never wanted the hacker to know.
3.

   
Reminding the user about best low prices : AI runs over the internet like blood vessels carrying oxygen all over the body. When a user decides to compare prices of any product or services, AI helps to share the same almost always on any platform the user would be visiting. It might be extremely embarrassing for any woman if such searches start showing results when she is surfing the social media or even the search engine with a friend or another individual. Nothing is left by the AI from prices of lipsticks, hotels at cheaper rate, flight details to last watched videos on how to conceive. This might also make women face discrimination, office bullying and harassment due to several reasons.
These are but some of the many ways as how AI may make women to land in trouble. AI is necessarily connected with data privacy protection policies of web companies. The EU General Data Protection Regulation, 2018 provides that personal data may not be processed without the consent of the owner of the data.

[6]

But in this case, there can be legal tangles as web companies may  claim that they do not breach the data confidentiality or transfer the data to any other jurisdiction, neither they process the data without proper authorization. Here, multiple stakeholders may be involved which may include the original owner of the content or the picture which may have been processed for the purpose of harassment : the perpetrator, who may have carried out changes on the data using the AI supported Apps, perpetrators who may have unauthorizedly  stored the altered contents, picture or information or may have used the altered information, picture for creating impersonating profile etc. As per Indian legal understanding, altering, modifying etc of contents/ information/ image /images without proper authorization of the original owner of the  information etc may attract penal provisions under the Information Technology Act, 2000 (amended in 2008): these provisions may include Ss 43 (Penalty and compensation for damage to computer, computer system etc, ), 66 (computer related offences, 66C (punishment for identity theft) and 66D (punishment by cheating by impersonation by using computer resource etc. This may also attract penal provisions for Copy Right violation as well. Further, the web companies may be narrowly be liable for protecting data properly under several provisions including S.43A which speaks about body corporates liability to protect data. But irrespective of existing provisions, web companies may always escape the clutches of law due to due diligence clause and on the question of consent expressly or impliedly provided by the woman victim concerned. In the EU, courts are becoming more and more concerned about policy violations by web companies to fool the users. In India too, the courts must throw light on the web companies responsibility as data repository. Regulations like Data protection Bill, 2018 must be considered with utmost care. These may have the key to solve problems of online victimization of women.
Also, women users need to be extremely cautious about machine intelligence. Awareness must be spread about how the hidden 'safety valves' of the web companies (which may actually make the web companies more powerful against claims of lack of due diligence) may be used properly.  
Please do not violate the copy right of this blog. If you need to use this blog for your writeup/assignment/project , then please cite it as Halder Debarati(2019) 
3 ways how Artificial Intelligence may make women land in trouble. Published in 
in http://debaraticyberspace.blogspot.com
---
[2]
For example, see PTI (2019), These AI tools can predict early death risk due to chronic diseases
Published @//economictimes.indiatimes.com/articleshow/68611835.cms?from=mdr&utm_source=contentofinterest&utm_medium=text&utm_campaign=cppst on March 28, 2019
[4]
Halder D., & Jaishankar, K (2016.) Cyber crimes against women in India.
New Delhi: SAGE Publications. ISBN: 9789385985775